There's no denying the fact that the digital world has been booming since the last couple of years. In particular, the OTT platforms saw a large number of Internet users thronging the streaming platforms to entertain themselves with interesting web shows that were high on content.
This year, in particular, saw OTT platforms in high demand due to the shutting down of cinema halls owing to the ongoing coronavirus pandemic. With no cinema halls opened to go entertain oneself, audiences completely relied on streaming platforms such as Netflix, Amazon Prime Video, Disnet+Hotstar, MX PLayer, Zee5, AltBalaji among others for content that could entertain. And we must tell you, none of these platforms disappointed.
From one stellar web series after another, the streaming platforms gave audiences ample dose of entertainment served on a platter that they could savour anytime from anywhere. So, on that note, let's take a look at some of the web shows that ruled the web space in 2020:
Mirzapur 2
In Amazon Prime's second season of popular web series 'Mirzapur', the show becomes more immersive with power, politics and revenge at the centre of it. On one hand, the fight between Munna and Guddu to take over Mirzapur intensifies, on the other hand, the narrative takes us to the power corridors where a nexus between politics and criminals prevails. After the death of Bablu and Sweety, Guddu along with his family goes underground and he is only back in Mirzapur to get things straight with Kaleen Bhaiya. The women of Mirzapur have become bolder and more complex and will not hesitate in using any means to achieve their goals. The canvas gets bigger this season, but the rules remain the same – without spilling blood you won't survive here!
Paatal Lok
Amazon Prime's Paatal Lok is a hinterland story on the shocking revelations by a down and out cop after landing the case of a lifetime when four suspects are nabbed in the assassination attempt of a prime time journalist. The case turns out to be a devious maze where nothing is what it looks like. The pursuit of it leads him to the dark netherworld – the 'Paatal Lok', and to shocking discoveries in the past of the four suspects. Be it the dynamics within the protagonist's family, the helpless fate of the transgender community or the politics in rural India — everything is touched upon with a human quo which makes the narrative very empathising and relatable. Kudos to Jaideep Ahlawat, for finally getting his due and being able to ensure he makes it memorable.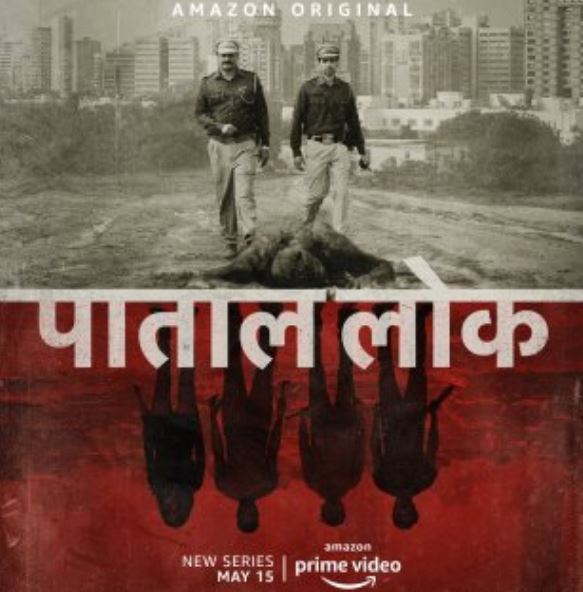 Bandish Bandits
Amazon Prime's Bandish Bandits is a young, dynamic love story between an excellent Indian classical singer shackled by centuries of tradition and a free-spirited pop star who makes up for her mediocre talent with her sensational skills as a performer. It is the story of Radhe and Tamanna who, coming from very different worlds, set out together on a journey of self-discovery to see if opposites, though they might attract, can also adapt and go the long haul.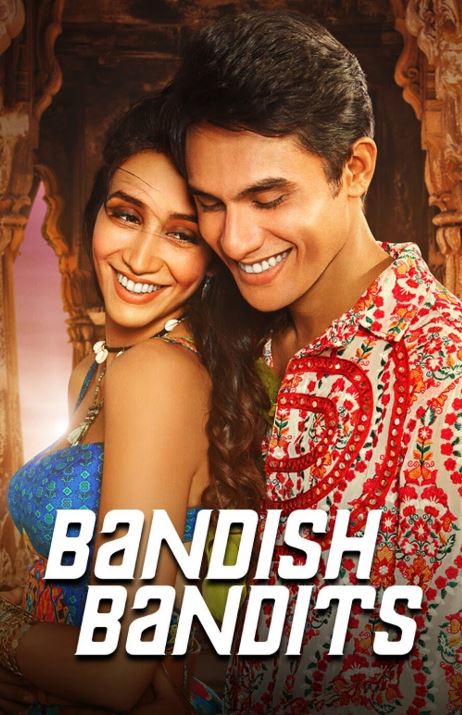 Aarya
Hotstar Specials show Aarya, streaming on Disney+Hotstar VIP, starts with a loving wife & doting mother (Aarya), her reluctance to be involved in the illegal narcotics family business; whose life is suddenly turned upside down, her family is threatened and, in the quest to protect them she is forced to become the very person she always avoided. She realizes that to protect her family from criminals, she herself needs to become one! Former Miss Universe and actor Sushmita Sen made her digital debut as the protagonist in this titular show, after staying away from the spotlight for over a decade. Popular actor Chandrachur Singh also returned to the screen in this riveting story.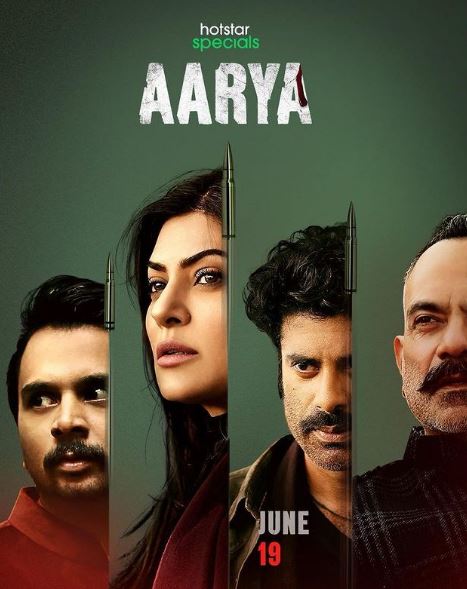 Aashram
Both the seasons of 'Aashram' that is available on MX Player was a hit among audiences. Season 1 of the show, which has been directed by 'Gangajal' helmer Prakash Jha, talks about politics in the spiritual world. It talks about the world of a spiritual leader, played by Bobby Deol. 'Aashram' is based in the Fictional city of Kashipur. The empire created by a Godman Baba Nirala, called 'The Aashram', comes under the radar after a skeleton of a devotee from the lower caste, is found in the adjacent forest land, disrupts the peace of the city in the crucial times of the upcoming state elections. Season 2 of the series revolves around the corruption and crime that happens under the guise of faith. Chandan's Bhopa is the main aide and partner-in-crime of a conniving self-styled godman, Baba Nirala, played by Bobby.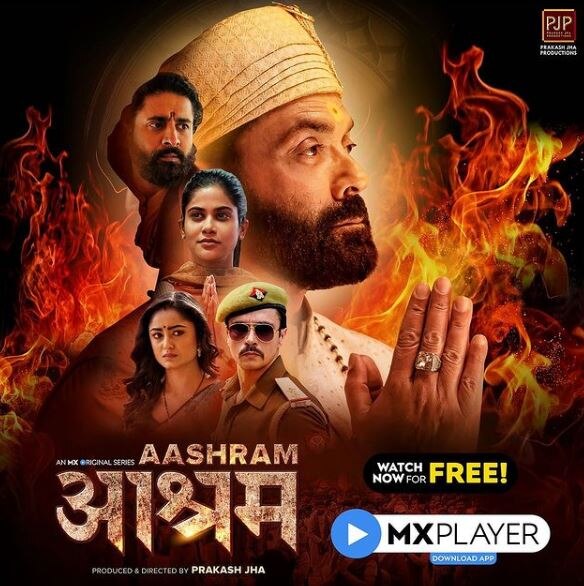 Scam 1992
Set in 1980's & 90's Bombay, Scam 1992 follows the life of stockbroker Harshad Mehta – his meteoric rise and catastrophic downfall. The 1992 scam was the biggest Money Market scam ever committed in India. Harshad Mehta committed a fraud of over 1 billion from the banking system to buy stocks on the Bombay Stock Exchange. This impacted the entire exchange system as the security system collapsed and investors lost thousands of rupees in the exchange system. Directed by National Award-winning filmmaker Hansal Mehta, this SonyLiv series is based on journalists Debashis Basu and Sucheta Dalal's book, The Scam. The series features an ensemble cast of Pratik Gandhi, Shreya Dhanwanthary, Sharib Hashmi, Ananth Mahadevan and more.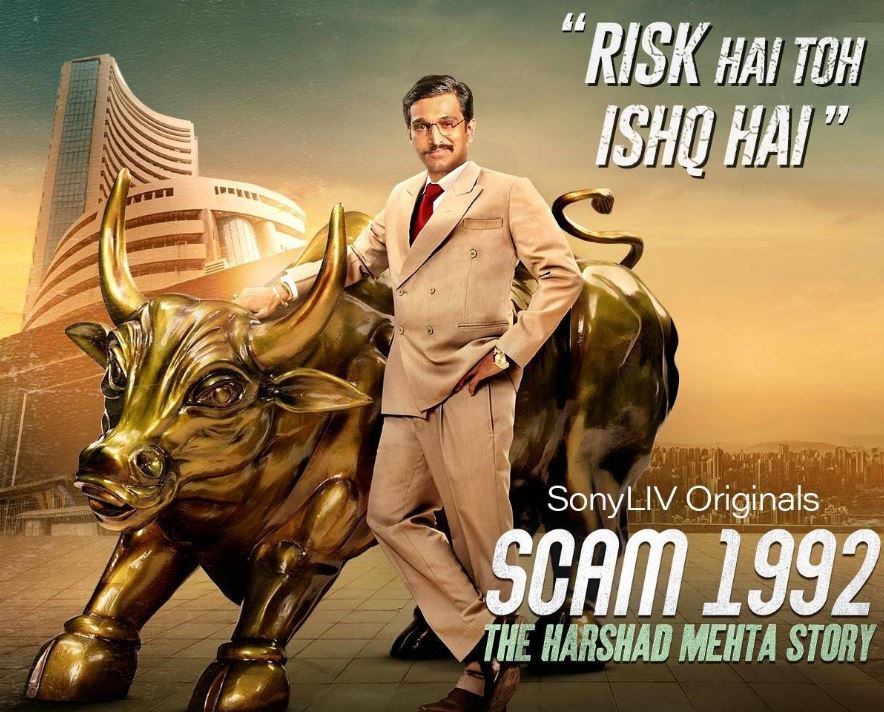 Bicchoo Ka Khel
AltBalaji's Bicchoo Ka Khel is a crime-drama with a dash of quirkiness. Set amidst Banaras, the show narrates a tale of a mastermind, Akhil who escapes the system despite committing the murder that takes place at a college festival. Bicchoo Ka Khel depicts Akhil's story who has one crucial mission- to seek revenge for his father's death. But what happened to his father? How does Akhil plan on getting revenge for his death? How does he twist the system to escape unscathed despite committing the crime? Find out the answers from Akhil himself.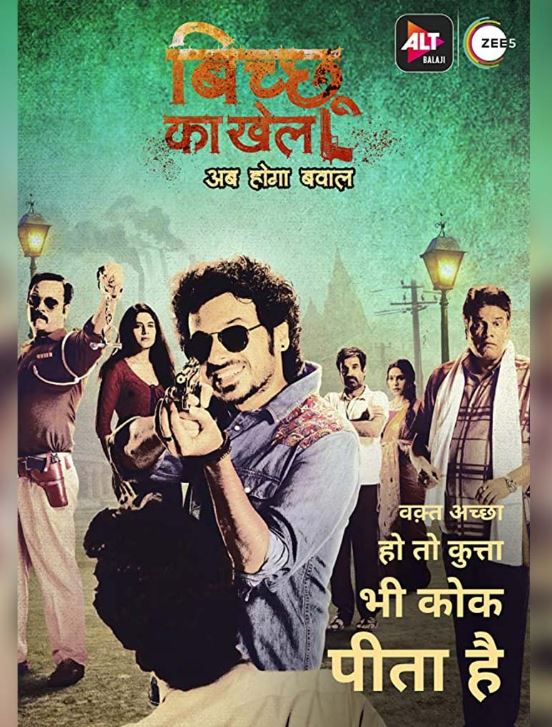 JL50
Starring Abhay Deol, Pankaj Kapur, Piyush Mishra, the SonyLiv series revolves around a CBI investigation of a flight crash. JL 50 follows a CBI officer, Shantanu Das (Abhay), who is tasked with investigating a plane crash. It turns into a top secret mission as they realize that the plane that crashed somewhere in northern Bengal took off from a Kolkata (then Calcutta) airport 35 years ago.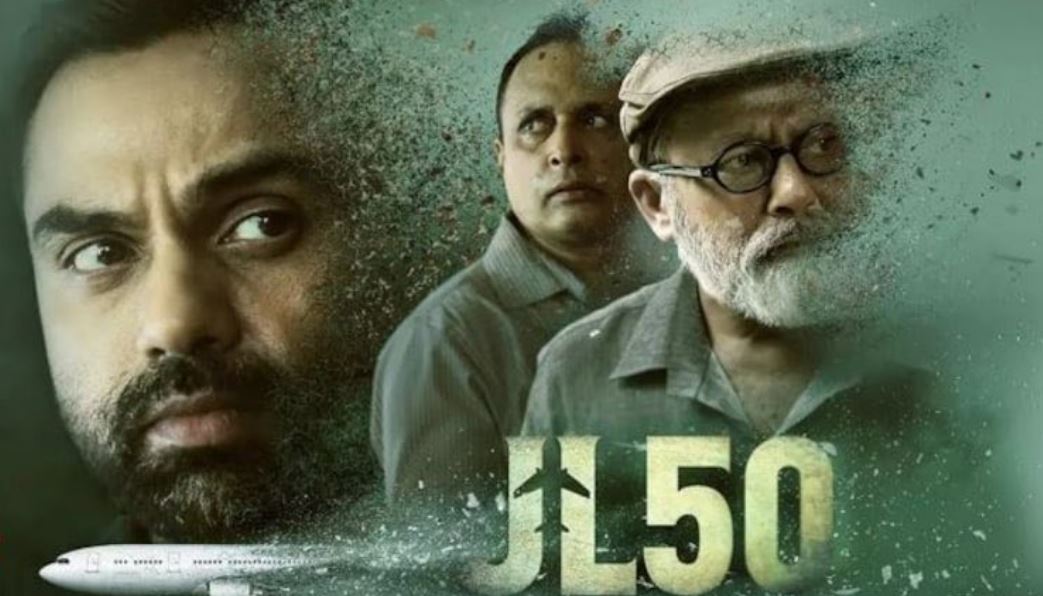 Panchayat
A comedy-drama, which captures the journey of an engineering graduate Abhishek, who for lack of a better job option joins as secretary of a Panchayat office in a remote village of Uttar Pradesh. Produced by The Viral Fever, the series chronicles the life of engineering graduate who joins as a Panchayat secretary in a remote village Phulera of Uttar Pradesh due to lack of better job options. The series stars Jitendra Kumar, Raghubir Yadav, Neena Gupta, and Biswapati Sarkar.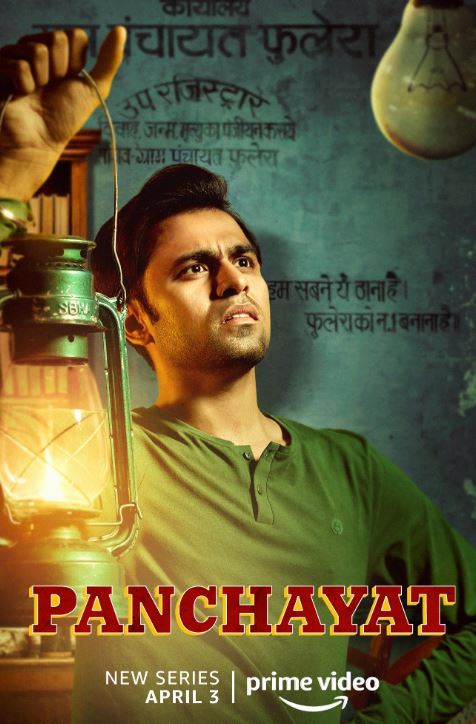 Hostages 2
After a ground-breaking Season 1 left audiences on the hook, Hotstar Specials upped the ante of crime thrillers in India with the launch of Hostages Season 2 streaming on Disney+Hostar VIP. As the plan of killing CM Handa (Dalip Tahil) in Season 1 goes awry, audiences were left guessing about Prithvi Singh's (Ronit Bose Roy) next move. The story now begins shortly after revealing that CM Handa is indeed alive and Prithvi Singh has kidnapped the politician, but an unfortunate chain of events ends up making Prithvi a hostage himself.